Yes, it is simple and easy to combine OneDrive, Dropbox and other Cloud Storage applications on your Chrome book. So you can get benefited by knowing how to integrate these Cloud apps services.  Chrome file system has came up with the new look, it is now capable of working like a traditional PC with access to the multiple Cloud services at single click.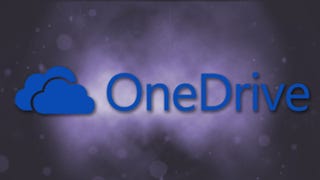 Recently, it was only Google to supports these services but now ChromeBook has made sense for heavy service as there are multiple users of these Cloud service. By making use of some simple steps, now you can enjoy anything from your desired non-Google Cloud service from the file menu of the Chrome OS. You can even preview, upload, and open without jumping to the other websites. If you want to store all the cloud files at one place and want to get access of it at a single click then follow the steps that are discussed below.
New Features of Files Menu:
File app should be launch initially on your ChromeBook to get start of these services. It can be started by simply adding new service which presents on the sidebar. So go for sidebar menu and then select adding new services. After this, you may see multiple add-ons that you can install to your ChromeBook. Every single installation supports different server connection type or Cloud service provider.
In addition to the major Cloud services like Dropbox and OneDrive, it even supports for the connection type of WebDAV, FTP, SFTP or FTP/S WebDAV connections. If you like to have same features for other services, then you need to search it more in the Chrome Web Store for the availability of new extensions.
Steps for adding Cloud Services to the ChromeBook:
After adding the new service, then next you need to install for the selected service of Cloud storage. Click install and then opt for adding the service you wish to integrate them to the ChromeBook.
Then on the screen you may come across with a pop out notification on Windows screen: 'Click Mount'
When you hit for that then it allows you to login screen where you can get access to the Cloud services. You need to sign in OneDrive, Dropbox and Other Cloud Storage services with the respective passwords credentials.
When you enter the passwords for the different Cloud services, in the file menu a new folder get displayed on the screen. You can modify and save the changes.
With the account details when you log in then you may have chance to see the saved files and folders that are already saved.